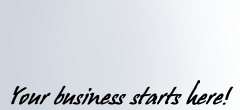 Ready Made Companies:
Transferred to you in 48 hours
Hard Copy of Incorporation Certificate
PDF Versions of all Documents
VIEW ALL COMPANY NAMES
BUY A READY MADE COMPANY
We Have A Wide Selection of Single and Double Letter Company Names For Sale.
To date over 11 million UK Limited Companies have been registered, leaving very few good company names available. With more and more new company names being registered every day this scarcity can only continue. Companies House operates a very strict registration policy, not allowing new company names to be registered which are similar to any that have already been registered, thus protecting the original registrant.
Our prime one and two letter company names offer excellent medium to long term investment opportunities, or can give you a unique and highly memorable company name and matching domain name.
Included with your Ready Made Company Name:
All Documents in Electronic Format
Certificate of Incorporation
Hard Copy of Memorandum and Articles of Association
Access to Electronic Submission of Future Documents
Purchase Your Ready Made UK Limited Company Name
Transfer of a shares and limited company Director/Secretary can take as little as 24 hours. Contact us for pricing.
Ready Made Companies
AL LTD (Registered on 20081126)
AN LTD (Registered on 20090812)
AP LTD (Registered on 20090219)
AY LTD (Registered on 20081203)
AZ LTD (Registered on 20200304)
BD LTD (Registered on 20090507)
BEIGE LIMITED (Registered on 20080201)
BL LTD (Registered on 20090529)
BO LIMITED (Registered on 20071119)
BQ LTD (Registered on 20200529)
BU LTD (Registered on 20091207)
BV LTD (Registered on 20090413)
BW LTD (Registered on 20221118)
CATALOGUE LTD (Registered on 19931202)
CE LIMITED (Registered on 20080201)
CG LIMITED (Registered on 20080129)
CX LTD (Registered on 20200529)
CZ LTD (Registered on 20080811)
D LIMITED (Registered on 20040810)
DA LTD (Registered on 20090422)
DECEMBER LTD (Registered on 20220420)
DF LTD (Registered on 20080904)
DI LTD (Registered on 20090608)
DK LTD (Registered on 20090923)
DL LTD (Registered on 20080821)
DT LTD (Registered on 20050628)
EK LTD (Registered on 20230201)
EO LIMITED (Registered on 20080201)
EP LIMITED (Registered on 20071123)
ER LIMITED (Registered on 20071116)
EV LTD (Registered on 20090529)
EW LIMITED (Registered on 20080201)
EX LTD (Registered on 20200602)
EY LIMITED (Registered on 20200309)
FN LIMITED (Registered on 20071116)
FP LTD (Registered on 20090429)
FQ LTD (Registered on 20100510)
FU LIMITED (Registered on 20140218)
FV LIMITED (Registered on 20080201)
FX LTD (Registered on 20211021)
GJ LTD (Registered on 20230421)
GM LTD (Registered on 20081203)
GP LIMITED (Registered on 20071123)
GW LTD (Registered on 20080428)
HB LTD (Registered on 20210526)
HE LIMITED (Registered on 20050218)
HM LTD (Registered on 20090814)
HN LTD (Registered on 20090414)
HS LTD (Registered on 20081112)
HU LTD (Registered on 20081126)
HV LTD (Registered on 20080229)
HY LIMITED (Registered on 20071114)
I LTD (Registered on 20211006)
IBUSINESS LTD (Registered on 20051206)
IH LTD (Registered on 20220209)
II LTD (Registered on 20081120)
IJ LTD (Registered on 20090327)
IK LIMITED (Registered on 20200220)
IO LIMITED (Registered on 20071116)
IV LTD (Registered on 20090507)
IW LTD (Registered on 20090423)
JA LTD (Registered on 20200529)
JANUARY LTD (Registered on 20230419)
JE LTD (Registered on 20090413)
JF LTD (Registered on 20090814)
JG LTD (Registered on 20090907)
JO LTD (Registered on 20220316)
JU LTD (Registered on 20080303)
JULY LTD (Registered on 20210810)
JUNE LTD (Registered on 20220119)
KA LTD (Registered on 20090413)
KB LTD (Registered on 20090507)
KI LTD (Registered on 20090618)
KN LTD (Registered on 20090319)
KO LTD (Registered on 20080904)
KZ LIMITED (Registered on 20071116)
LD LIMITED (Registered on 20141201)
LF LTD (Registered on 20090327)
LI LTD (Registered on 20080303)
LL LTD (Registered on 20211230)
LM LTD (Registered on 20090716)
LO LIMITED (Registered on 20080220)
LP LTD (Registered on 20080516)
LT LTD (Registered on 20090923)
LW LTD (Registered on 20090313)
LX LIMITED (Registered on 20140218)
LZ LTD (Registered on 20090507)
MAROON LTD (Registered on 20090814)
MO LTD (Registered on 20090722)
MP LIMITED (Registered on 20080220)
MU LIMITED (Registered on 20071114)
MX LTD (Registered on 20200529)
NC LTD (Registered on 20090529)
NE LTD (Registered on 20090413)
NH LTD (Registered on 20090429)
NL LIMITED (Registered on 20071116)
NP LTD (Registered on 20080512)
NQ LTD (Registered on 20200526)
NT LTD (Registered on 20090814)
NY LTD (Registered on 20090219)
OB LTD (Registered on 20090414)
OE LTD (Registered on 20080904)
OF LTD (Registered on 20200529)
OG LTD (Registered on 20080904)
OJ LTD (Registered on 20090814)
OL LIMITED (Registered on 20071116)
ON LTD (Registered on 20201001)
OP LTD (Registered on 20090814)
OQ LTD (Registered on 20101008)
ORANGE LTD (Registered on 20200615)
OT LTD (Registered on 20090619)
OU LTD (Registered on 20101011)
OW LIMITED (Registered on 20150820)
OZ LTD (Registered on 20100517)
PC LTD (Registered on 20081113)
PR LTD (Registered on 20090505)
PU LIMITED (Registered on 20080220)
PZ LTD (Registered on 20100524)
QC LTD (Registered on 20090305)
QF LTD (Registered on 20200601)
QH LIMITED (Registered on 20080103)
QJ LTD (Registered on 20090827)
QK LIMITED (Registered on 20071114)
QL LTD (Registered on 20090507)
QO LTD (Registered on 20100514)
QQ LIMITED (Registered on 20140218)
QT LTD (Registered on 20080325)
QU LIMITED (Registered on 20140218)
QW LIMITED (Registered on 20080201)
QY LTD (Registered on 20090812)
RB LTD (Registered on 20230119)
RD LTD (Registered on 20090722)
RG LTD (Registered on 20090212)
RJ LTD (Registered on 20090114)
RP LTD (Registered on 20090507)
RQ LIMITED (Registered on 20080201)
RR LTD (Registered on 20090529)
RT LTD (Registered on 20090115)
RV LIMITED (Registered on 20071116)
RZ LIMITED (Registered on 20071116)
SA LTD (Registered on 20090909)
SATURDAY LTD (Registered on 20210511)
SB LTD (Registered on 20090529)
SD LTD (Registered on 20090507)
SEB LTD (Registered on 20090819)
SG LTD (Registered on 20080815)
SH LTD (Registered on 20090414)
SU LTD (Registered on 20080904)
SW LIMITED (Registered on 20071116)
SX LTD (Registered on 20080523)
TD LTD (Registered on 20090224)
TE LTD (Registered on 20090414)
TG LTD (Registered on 20090506)
TI LTD (Registered on 20081110)
TO LTD (Registered on 20090610)
TR LIMITED (Registered on 20071116)
TUESDAY LTD (Registered on 20100306)
TV LTD (Registered on 20090807)
TW LIMITED (Registered on 20080220)
TY LTD (Registered on 20090305)
UC LTD (Registered on 20200529)
UI LTD (Registered on 20091116)
UQ LIMITED (Registered on 20080201)
UR LTD (Registered on 20090529)
URANUS LTD (Registered on 20211007)
UW LTD (Registered on 20211013)
UX LIMITED (Registered on 20080201)
UZ LTD (Registered on 20200529)
VF LTD (Registered on 20090331)
VIOLET LTD (Registered on 20200529)
VL LTD (Registered on 20090522)
VM LTD (Registered on 20201209)
VR LTD (Registered on 20080201)
VV LTD (Registered on 20090806)
VX LTD (Registered on 20200529)
W LIMITED (Registered on 20040709)
WC LTD (Registered on 20080815)
WJ LTD (Registered on 20071128)
WM LTD (Registered on 20090814)
WP LIMITED (Registered on 20071116)
WW LTD (Registered on 20080828)
WWW LTD (Registered on 20101028)
WX LIMITED (Registered on 20071114)
XA LTD (Registered on 20200529)
XB LIMITED (Registered on 20071116)
XC LIMITED (Registered on 20071116)
XE LTD (Registered on 20090814)
XI LTD (Registered on 20100315)
XII LTD (Registered on 20090806)
XK LTD (Registered on 20090219)
XR LTD (Registered on 20090223)
XV LIMITED (Registered on 20071114)
XW LTD (Registered on 20200526)
XXI LTD (Registered on 20090811)
XY LTD (Registered on 20200917)
YA LTD (Registered on 20081203)
YB LTD (Registered on 20081203)
YC LTD (Registered on 20220202)
YE LTD (Registered on 20090219)
YI LTD (Registered on 20200529)
YJ LTD (Registered on 20200601)
YR LTD (Registered on 20201127)
YS LTD (Registered on 20081209)
YU LIMITED (Registered on 20071116)
YV LIMITED (Registered on 20080201)
YX LTD (Registered on 20200526)
YY LTD (Registered on 20090114)
YZ LIMITED (Registered on 20071116)
Z LTD (Registered on 20080616)
ZC LIMITED (Registered on 20071114)
ZG LTD (Registered on 20090505)
ZI LTD (Registered on 20090928)
ZK LTD (Registered on 20090529)
ZL LTD (Registered on 20220202)
ZO LTD (Registered on 20090219)
ZP LTD (Registered on 20090316)
ZU LTD (Registered on 20090619)
ZW LTD (Registered on 20200526)